Operating instructions for machines
Operating instructions are an indispensable part of the external technical documentation for machines and products. They provide the user with all necessary information for the safe and correct commissioning and use of the machine as well as its repair and maintenance. In addition to the information role for the user, rule-compliant instructions for machines also fulfil the task of providing legal protection for the manufacturer.
For over two decades, reinisch GmbH is a well-known provider of customer-centric system solutions in the field of information and service management. The conception and creation of technical documentation has been the core competence of our company since the very beginning. Therefore, we assist you as a manufacturer with the creation of legally compliant instructions for your machines or plants.
Requirements for the CE marking of machines
According to the Machinery Directive 2006/42/EC, operating instructions that comply with the regulations are a mandatory requirement for placing a machine on the market and putting it into operation in Germany and the EU member states. A corresponding operating manual is also required in the course of CE marking.
In order to ensure that the instructions for your machine are CE compliant and legally compliant with regard to content and formal aspects we take into account all relevant specifications of the German and EU-wide standards, directives and laws when creating the documentation.
reinisch GmbH is represented in your vicinity, and supports you in all tasks concerning the creation of instructions for machines.
The key requirements of operating instructions for machines include:
Language clarity
Comprehensibility
Information on assembly and commissioning
Information on proper use and correct operation
Information on requirements for the operation, e.g. necessary qualifications of the users
Information on hazards which could originate from proper use
Warning of risks which could originate from improper use
Designation of residual risks
Instructions on repair, maintenance and servicing
Information on necessary inspections, behaviour in case of fault, repairs
Information on decommissioning, dismantling and disposal
In the case of comprehensive instructions for more complex machines and plants, the documentation can be structured according to specific target groups if necessary:
Operating manual for operators
Repair and maintenance manual for service personnel
Assembly instructions for technicians
Operating instructions in mechanical and plant engineering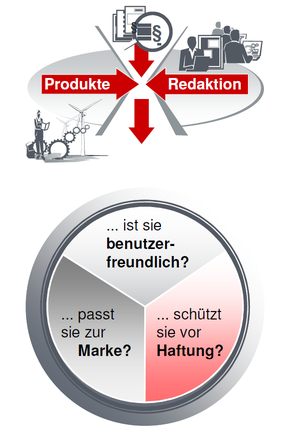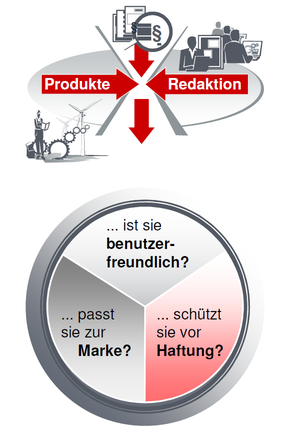 As an experienced service partner for customers in mechanical and plant engineering, we create liability-proof product documentation and create the content of operating instructions in a way that is aligned to the target groups. After all, the focus on the market and the customer benefit is the key element of every product communication. During the creation process of your operating instructions, we therefore not only ensure compliance with all legal requirements, EU regulations and safety guidelines, but also focus on your product and your brand with regard to content and design.