Technical Documentation
Protection against liability, system-specific, tailored to the needs of the target group: The growing trend toward a diverse range of product variants demands individuality of technical documentation.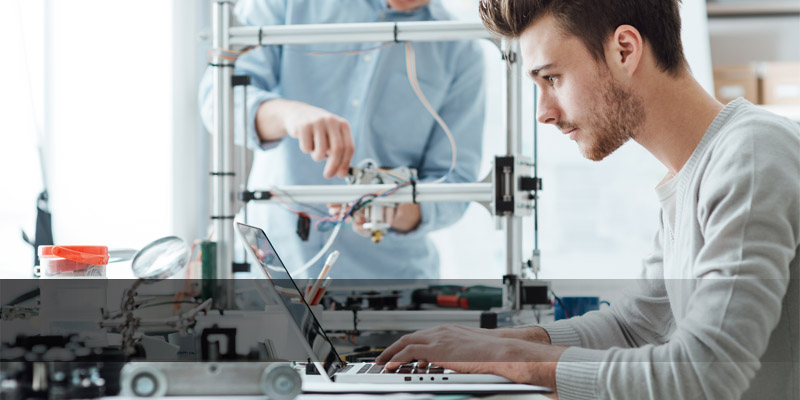 Users need instructions – instructions for proper use.
reinisch GmbH knows how to implement this in a customer-specific way and offers the entire documentation process from a single source: From research, editing, visualisation to translation and publication. Standardised process steps ensure reliable quality. The targeted presentation of information content is crucial for good technical documentation. Operational procedures must be communicated concisely and clearly. Complex relationships must be lucid and comprehensible. All information must be accessible without any detours. These requirements call for structure and for a perfect balance of text and visual elements. Quality also means to be able to operate technology correctly. In this day and age, technical documentation for a product has become a decisive quality feature.
reinisch means technical documentation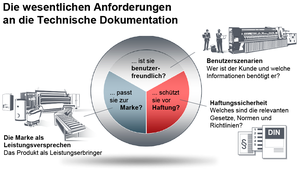 Technical documentation that effectively protects against liability and is tailored to the needs of the target group while being cost-effective is a task for real specialists. reinisch GmbH has been a partner of the industry for more than two decades and creates technical documentation for global companies. Our customers appreciate our high degree of flexibility and our cooperative and responsible behaviour.
Technical documentation: Manual types
Operating instructions
Service manuals
Repair documentation
Spare parts catalogues
Assembly/installation instructions
System documentation
Function/system description
Electrical diagrams
Hydraulic and pneumatic diagrams
Testing and diagnostics literature
Multimedia presentations for marketing and sales
When it comes to technical documentation, reinisch GmbH complements the knowledge existing within the company with specialised knowledge, with standardised process steps warranting quality.
Protection against liability
We ensure the conformity of documentation with legal requirements, EU regulations and safety directives. The result is technical documentation that protects the manufacturer against liability claims. For export-focused companies, the consideration of new standards for the localisation of technical information is as important as the process optimisation using document management, translation memory systems and a terminology database.
Tailored to the target group
The targeted presentation of information content is crucial for good technical documentation. Operational procedures must be communicated concisely and clearly. Complex relationships must be lucid and comprehensible. All information must be accessible without any detours. These requirements call for structure and for a perfect balance of text and visual elements.
Cost-efficient
The standardised and modularised processing of information is comparable to mechanical engineering and product versions consisting of standard components. The modular structure provides for the cost-efficient administration of information across media types, for example for the creation of training documents and presentations. Product documentation that is available and up to date is the prerequisite for the development of additional product related services.
System Operating Instructions
Consistent orientation toward the market and customer benefits guarantees the success of a company. In addition to the standards- and policy-compliant documentation for individual machines and system, the cross-system operating manual plays a central role. Plant operating instructions describe the interaction of individual parts and the resulting measures for operation, maintenance and servicing. 
Keep a lid on your efforts
As a systems manufacturer, you commit significant efforts to prepare all documents for planning, installation, construction, commissioning, operation and maintenance. Just as you do to integrate supplier documentation in an appropriate form and make comprehensive systems documentation available to the customer. reinisch GmbH will support you in the process.
Documentation process from a single source
The documentation process of a product says as much about a company as the product itself. 
reinisch GmbH offers the entire documentation process from a single source. From research on site, editing to translation. Furthermore, we take over the complete implementation including layout, graphics, video or animation and print template production.
We work in accordance with the single-source principle for accurate processing of content for different media.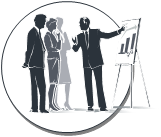 Project inquiry, framework agreement, purchase order or release of the job specifications trigger the order phase:
1. Order phase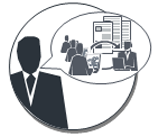 After provision of basic information:
2. Project planning, conceptual phase
Project planning, conceptual phase
Concept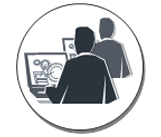 After provision of detailed information:
3. Documentation creation and implementation
Documentation
Incl. proof copy
After receipt of required corrections:
4. ncorporation of corrections, controlling, delivery
Documentation
Publication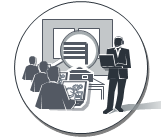 Feedback, evaluation of field tests, etc.:
5. Project completion, review of the project
Billing
Delivery note
Data transfer
Documentation concepts
Technical documentation is also in the focus of rationalisation. The ever faster technical progress results in ever shorter product life cycles. Ever more individualisation results in an ever-increasing range of variants. A consistent modularisation of product information is the prerequisite for re-usability and pinpointed application. We provide the expertise for an efficient and effective documentation creation, e.g. when it comes to the development of data models or editorial concepts. We can provide suitable operator models and publishing platforms for the deployment of complete editorial teams.
Translation & Localisation
Our service is all-inclusive, from advice on the creation of translatable technical documentation or the introduction of a translation memory system (TMS), translation project management to translation and localisation in more than 40 languages. The expertise of our technical editors offers you a crucial quality advantage when it comes to translating content into foreign languages.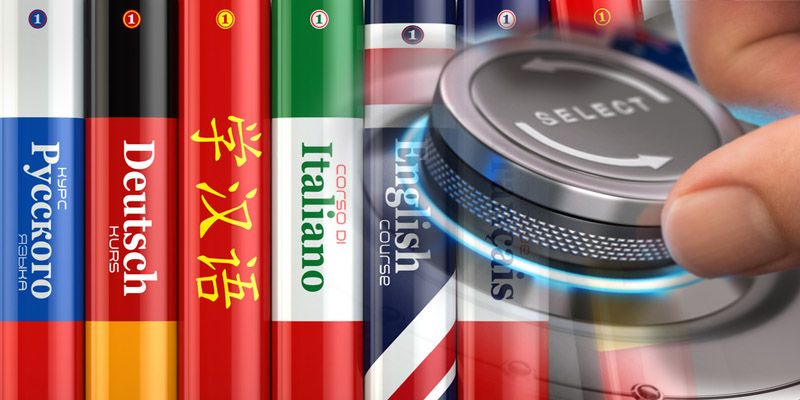 Translation is good, localisation is better. Reinisch offers the entire range of translation services under one roof.
Visualisation and new media
Professional visualisation sets the scene for your products. The networking of product communication and the use of modern media call for new approaches in visualisation techniques.
Technical Documentation and Industry 4.0
The "fourth industrial revolution" – the "Internet of things" – brings with it a change in the requirements for technical documentation.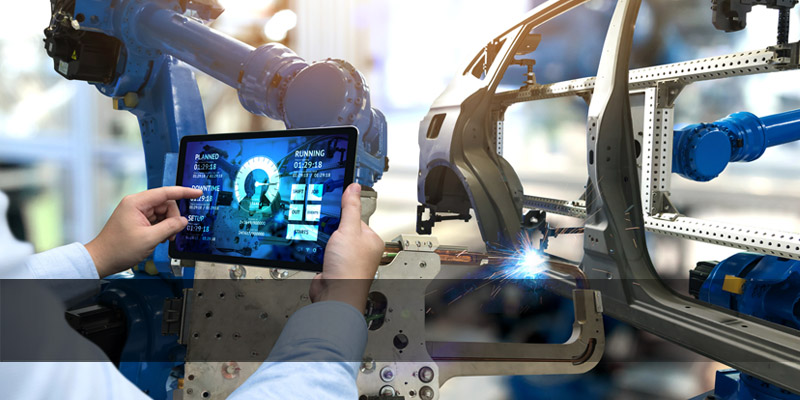 Smart product information for smart products. Demand-actuated information units instead of complex documents.
Objective is the availability of all relevant information in real-time by connecting all components involved in the value creation process. This data is then available for derivation of measures at any point in time. The connection of people, objects and systems creates dynamic networks that can be optimised according to specific criteria.
Cinnamon – the Content Management System

Content management systems are used to manage, create and maintain documentation contents. They enable collaborative and location independent work on one project at the same time. In addition to text modules, Cinnamon helps manage multimedia contents as well as complete documentation and supplier documentation.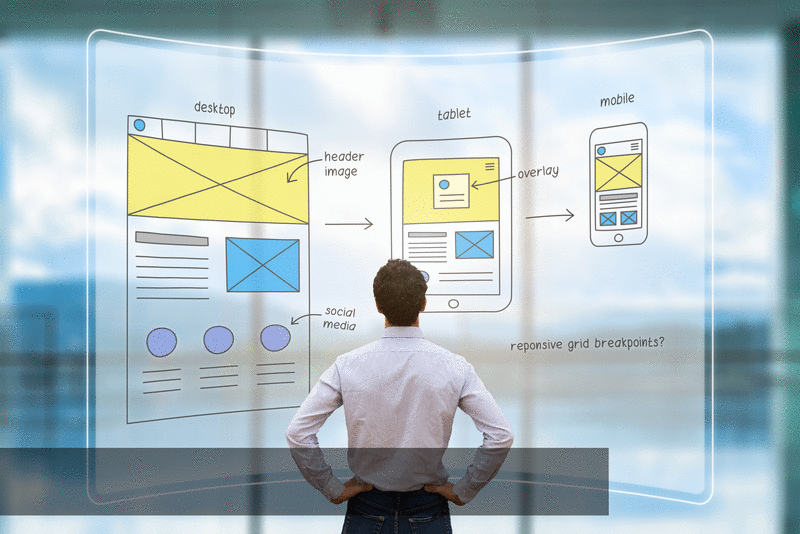 Flexible. Dynamic. Consistent.
Cinnamon is convincing with its balanced price-performance ratio.

Individual user and role control ensures flexibility in the processing of your different contents. The syntax check at runtime verifies your consistency rules during your content creation and ensures that your documentation remains consistent and free of formal errors. This protects against time-consuming and redundant revision loops. Locally stored content can later be easily imported into the Cinnamon system. Therefore, working is also possible without internet access, such as when travelling by plane or in case of technical faults. Easy and customised template management rids the IT department of time-consuming tasks, preserves corporate identity and enables template maintenance by specialist departments. The content management system Cinnamon builds on the DITA standard, a globally recognized XML standard. This makes information procurement easy – wherever you like! Reduced acquisition costs
Real single source publishing
Easy integration of open source applications
Customisable layout for different publication channels
Syntax check at runtime
Working offline through later file import
Customised adaptation of validation process
Freely configurable metadata and their hierarchies
Customised template management
Content creation in XML/DITA standard
Semi-automatic content creation
Our services for system implementation
We integrate the system in your company – both in the IT infrastructure and on the user's side. Your specific needs are the focus of our efforts. An online webinar is used to demonstrate the user interface and explains the most important functions. Additionally, a modern online help as a WebHelp is part of the software suite.
Consulting on system design
Support during system integration
Free online webinar for staff training
Style guide creation
Cinnamon manual as WebHelp
Analysis and migration of databases
Concept for the creation of technical documents
Creation and editing of technical documentation
Our support services for system operation
Why travelling far and setting up unnecessary appointments? We would be pleased to come to you and teach you on site. The introduction of a new system includes many obstacles. Existing knowledge and known processes must be maintained as far as possible, while redundancies and unnecessary data silos must be avoided. We would be pleased to support on how to proceed.
You do not find your corporate identity reflected in all publications and communication media or your customer cannot bridge between advertising and aftersales documentation. Then it is time for cross-company terminology management. This saves you huge translation costs and increases the recognition factor. We do not leave you alone. Even after the system's introduction, our competent team will support you in order to use the Cinnamon system together with you optimally and to evolve it according to your feedback. Support on demand or customised maintenance agreements are just a few aspects of our range of services. Every company evolves and changes. Preserve your Corporate Design in your documentation as well. We adjust the publications for you independently from the output format.
In-house training and workshops
Development of metadata concepts, filter functions and content reuse strategies
Concept and design of a terminology management
Online support through experienced technical editors
Customised maintenance agreements for support on demand
Development and creation of a layout based on your corporate design
Our services for you 

Order your documentation on the fly from DocFactory of reinisch GmbH. Target group specific, liability-proof and tailored to your machine.
We would be pleased to consult you on the different sales options.
In cooperation with our business partner, we would be pleased to consult you on our content management system Cinnamon.
Cardamon – the web-based supplier portal

Complex installations and machines consist of many parts and components that need to be documented and parts and components that do not need to be documented. All requirements must be fulfilled in order to issue a CE Declaration of Conformity for a machine or an installation. In order to verify and to manage these huge amounts of supplier documents, reinisch GmbH has developed the web-based supplier portal Cardamon.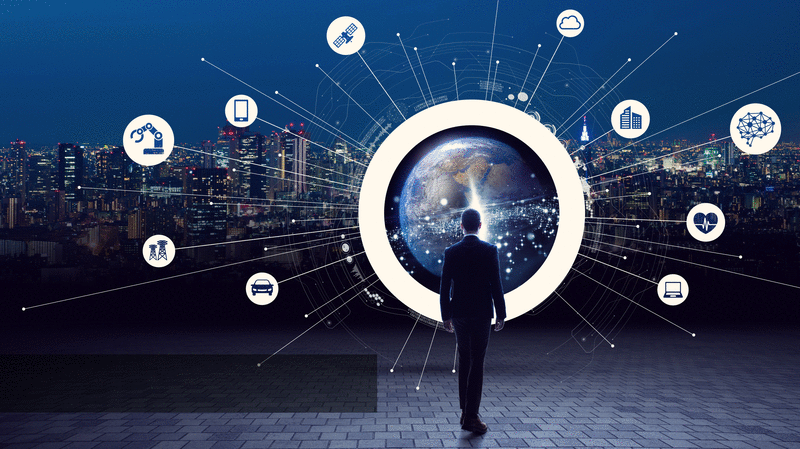 Your central point of transfer for more control and coordination.
Cardamon offers: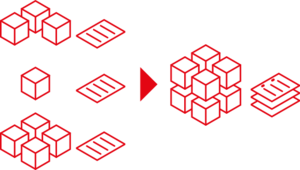 A monitored point of transfer
Versatile configurable processes with deadline monitoring
Automatic notifications in case of status changes or missed deadlines
Configuration of the documents requirements by means of templates or manually
Annotating function for sustainable document storage and agreements with suppliers in one system
Different suppliers, requirements and qualities quickly increase the parameters to be monitored and make them confusing. We provide you with the tool always to keep the best overview. A central transfer point improves the control options, ensures the provision and simplifies the coordination. The definition of a target structure is also complex for the technical documentation. Specific end user requirements that are contractually levied upon must already be taken into account in the ordering process to the supplier. So which documents must be provided and at which date, in order to guarantee CE and contract-compliant documentation on delivery? What other deviations are there from the defined target structure.
Keep the best overview
The supplier portal of reinisch GmbH is the ideal tool for mastering such demanding tasks as the management of supplier documentation. Both centralised data storage and online connectivity ensure real-time access at any time and any place, and thus provide you with a complete overview. Streamlined processes and standardised workflows ensure shortest processing times and optimum availability of information and documents. Simplified deadline coordination stands for high adherence to deadlines, best use of resources and optimum time management.
Innovative annotating function
The large number of communication channels such as telephone, e-mail, web download, etc. result in agreements not being stored centrally so that the version history of a process cannot be traced at a later point in time, for example when the final invoice is issued. Cardamon's annotating function focuses and secures communication in a simple way. Any discrepancies and resulting modifications in the process are documented in one place – everything is always in view.
We would be pleased to advise you on critical points that need to be examined in order to find the optimum quality level for each task. Obvious points, such as legal compliance, are sometimes very complex, imprecisely defined or not consistently regulated. Always keep the best overview.
Specialisation and localisation
Machines, but products as well, can have different document requirements. Different contents lead to specific types of documentation, and different types of documentation in turn lead to specific filing structures. The international engagement of companies in globalising markets requires not only the implementation of a wide variety of languages, but also the consideration of underlying regional and cultural characteristics of the customers.
Work efficiency as guiding principle
A work efficiency study by the Fraunhofer Institute showed that an average of 13 per cent of working time is spent searching for documents in chaotic file repositories. With a forty-hour working week, that is five hours and twelve minutes – each week! We make your searches faster by means of efficient filing structures in combination with modern storage techniques. This increases your processing times significantly. Legal, technical but also company-specific requirements can be individually and easily aligned to formats and formatting, and thus complete the supplier documentation process. Deadline coordination is an important component in the supplier documentation. A status management indicates time-sensitive issues by means of signal colours.
Our services
reinisch GmbH supports you with function selection, implementation and setting up of the supplier portal – tailored to your requirements. A requirements analysis often identifies important aspects that were previously neglected in the communication with the supplier. This is how we ensure your quality and shorten your workflow at the same time – and that constantly.
The detailed evaluation of your feedback on the work and process with the supplier portal helps us constantly to optimise our offer in order to make your company even more powerful. Customers prefer working environments they are familiar with and these environments increase motivation and efficiency for the most different tasks. In order to meet your requirements as a user, the supplier portal can be set up so that you can operate it optimally. We not only provide you with sophisticated solutions, we are also happy to assist you in working with them. For your business success, we do not only manage the supplier portal itself, but also all internet services, such as web and file hosting. Even in the multimedia environment, customer support in its many different facets remains a fundamental component of customer satisfaction and technical progress. Our first level support will be happy to answer any questions your may have about the supplier portal.
Support for the implementation of Cardamon
Available as leasing or ASP option (Application Service Providing)
Define the requirements for the suppliers with the help of templates
Continuous evolution of Cardamon by means of customer feedback
Integration into the existing IT infrastructure
Customised adaptation of Cardamon
Initial advice on working with Cardamon
Hosting of Cardamon
First level support
Our services for you

We would be pleased to provide you with an offer tailored to your company's requirements.
In cooperation with our business partner, we would be pleased to consult you on our supplier portal Cardamon.
Our services for you
Reinisch is partner of the industry and a leading service provider for technical documentation. We connect our expertise to complex services and create a varied range of product visualisations.