CE Consulting: Ensuring safety!
EU standards, guidelines and specifications have the highest possible level of safety for the operator in mind. However, the legal-normative catalogue of requirements is confusing and complex and can only be decoded and specifically evaluated by experienced specialists.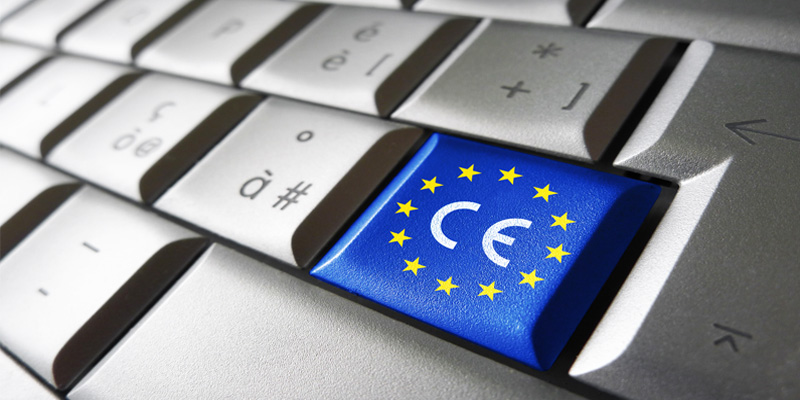 reinisch GmbH has an active knowledge base with regard to work and product safety and can offer support for every development phase from planning and design to assembly, thereby ensuring safety.
What is CE conformity process?
The conformity of the machine/a device with EU-standards, guidelines and specifications, in particular with regard to the highest possible level of safety for the operator in every respect.
Why a CE conformity process?
CE conformity procedures verify compliance with applicable regulations, standards and specifications and thus pro-actively safeguard life and health.
Is CE conformity and compliance with relevant directives mandatory?
Yes, because e.g. the machine directive 2006/42/EC has been implemented into German Law in the form of the ninth regulation of the Product Safety Act, and is thus legally binding. The marketing and commissioning of machines in Germany and the EU is therefore only permitted with a completed positive CE conformity.
To market safe products
Prior to being marketed in the European economic area, machines and devices must comply with the "essential safety and health requirements" pursuant to the applicable EU directives, national laws and harmonised standards (EN).
A product is defective if it fails to offer the safety that can reasonably be expected at the time of marketing it, selling it or following its modification.
Product liability – who is liable for what?
A manufacturer is liable for damages caused by its product. Direct culpability is not required. Any movable object is deemed a "product"; services are not a product.
The following are deemed a manufacturer:
Someone who manufactures the product or modifies it significantly.
Someone who manufactures a partial product or a raw material.
Someone who affixed his own name or trademark to a product.
Someone who imports a product from outside the EU and markets it within the EU.
Conformity Procedures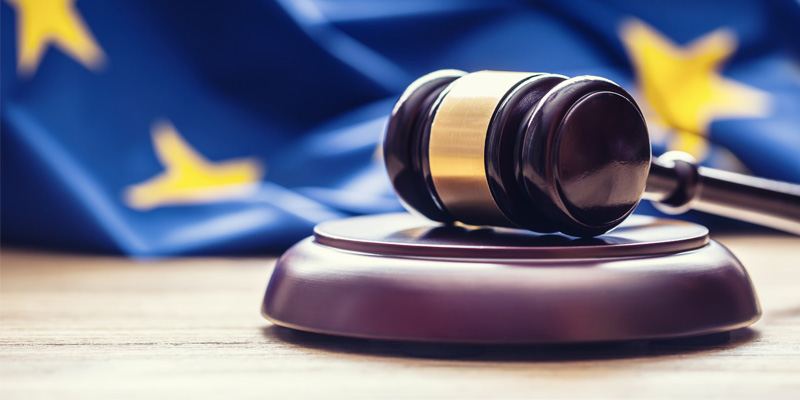 Machine and device requirements are prescribed by EU-directives, implemented in national regulation and set out in harmonised European standards (EN). The conformity of a product with requirements from directives/laws and ENs is confirmed by the manufacturer by way of issuing a conformity certificate and affixing the CE mark.
Obtaining the CE mark: 
Product analysis
Defining the limits of use according to machinery directive 2006/42/EC Annex I General principles.
Research
Research for guidelines, laws, standards and technical specifications.
Provide documents
Design drawings, layout, plans for electrical, hydraulic, pneumatic, test plans, data sheets, used components, installation instructions, operating instructions
Risk assessment
Preparation and performance of risk assessment as per Machinery Directive 2006/42/EC Annex I.
CE Declaration of conformity
Drafting the declaration of conformity ready for execution.
Numerous laws, directives and standards affect technical documentation. The focus here is on machine directive 2006/42/EC, which prescribes a uniform level of protection and is not only applicable for machines, but also for: Interchangeable equipment, safety components, load-carrying equipment, chains, cables, belts, removable drive shafts and incomplete machines. Technical documents are considered part of the product.
A basic prerequisite for successful work in technical documentation is the successful application of the standard DIN 82079-1:2013 "Creating operating manuals", which takes considerations on the nature of operating manuals into account as well as their structure, content and safety-related information.
Law on the provision of products on the market (Product Safety Act – ProdSG)
If the use, supplementation or maintenance of a product requires compliance with certain rules aimed at warranting the protection of safety and health, an operation manual in the local language of the country in which the product will be used must be provided at the time of putting the product on the market.
Impact on technical documentation:
All appropriate yet safety-relevant action must be described.
The entire life cycle of a product from commissioning to decommissioning must be covered.
Existing knowledge of the respective target group is also to be taken into account. As a rule, it must be assumed that no specific specialist knowledge exists.
The "directive for the creation of safety information in operating manuals" makes a direct reference to the predecessor (GPSG).
Creating operating manuals – Structure, content and presentation
Part 1: General principles and detailed requirements
Purpose is "the compilation of requirements and methodological rules to be considered when creating manuals for the users of products". According to this standard, manuals are "the means to transmit information to the user on how to correctly and safely use a product". Possible means of communication are "texts, words, symbols, plans, illustrations, audible and visual information, applied individually or in combination". Guideline for the creation of technical documentation with representation of possible methods and under consideration of the respective target group.
Appendix A: Procedures for evaluation of operating manuals
Appendix B: Check list for conformity and comments
Appendix C: Check list for the effectiveness of the communication
Appendix D: Planning the creation of operating manuals
Appendix E: Empirical methods to support the creation of operating manuals
The Machine Directive: Uniform accident prevention rules for machines marketed within the European Economic Area, Switzerland and Turkey.
The Directive covers incomplete machines. Safety components must also obtain a CE mark. Each machine must have a manual in the language of the user country (EU) attached to the machine being placed on the market and/or put into operation. Instructions accompanying a machine must be either "original operating instructions" or a "translation of the original operating instructions".
Impact on technical documentation:
Information required for the operation of a machine must be unambiguous and easy to understand
Information and warnings on a machine must preferably be easy-to-understand icons.
All information and warnings in the official language of the community, on request also in any other official language understood by users.
Sales brochures must not contradict the operating manual.
Product Limits
Specific application/use of a product bears particular significance. The manufacturer determines the use or application and the limitations of use.
The distinct definition of the limits of use is particularly important in cases where the expected use by the user/operator is not obvious for the manufacturer or the product is installed into another product or system. The required degree of product safety must be retained in order to prevent detrimental effects for the manufacturer from being exposed to "reasonably foreseeable inappropriate use" by the user through the life cycle phases (i.e. transport, assembly, installation, operation, cleaning and maintenance, disposal). The person responsible for all these measures is "the manufacturer, its authorised representative or the distributor".
Risk Assessment
Risk assessments serve as the foundation to protect effectively against liability arising from defective documentation. Products must have certain design characteristics and any endangerment of humans, animals and property by using a product must be mitigated to an acceptable level throughout all life cycles. This means that the manufacturer must perform a separate risk assessment for each product (or series). This serves the purpose of identifying residual risks and for the selection and application of suitable and appropriate action to mitigate such risks. Possible causes of injury depend on the skills, knowledge and motivation of the individual:
Obstacles
Body size
Disability
Engineering error
Time pressure
Overestimation
Lack of knowledge
Insufficient Instructions
Inexperience
Incomplete operating instructions
Lack of motivation
Convenience
Lack of insight
Greediness
Approach to risk assessment
Risk assessments serve as the foundation to protect effectively against liability arising from defective documentation. The risk analysis evaluates risks, defines residual risks and then examines whether hazardous situations have already been mitigated satisfactorily by protective measures, otherwise the risk analysis will be repeated.
Technical documentation covers proper and improper use, protection measures, safety notes and information on residual risks. It is assumed that any inherent risk will result in actual injury sooner or later if no protective measures are taken. The operating manual must point out any remaining risks that cannot be eliminated. A risk assessment is performed in the following steps:
Determining the limits of a machine
Identification of the risk situation
Risk assessment
Risk evaluation
Risk mitigation, such as by changing the design, protective measures or by user information
Hazard assessments according to DIN EN 1050
Hazard assessment is the key element of occupational safety and health. It describes the systematic identification and evaluation of all relevant hazards to which employees are exposed in the course of their occupational activities.
On that basis, all measures necessary for the protection of safety and health are established with the objective of identifying and counteracting hazards at work at an early stage.
These hazard assessments must be carried out regularly and conducted as a continuous improvement process.
reinisch provides you with the competent creation of hazard analysis and risk assessments as well as their verification for machines and installations according to DIN EN 1050.
The conducted risk assessments (residual risk lists) and the requirements from the respective product standards form the basis.
At the point in time of acceptance, the machine/installation must meet all applicable accident prevention guidelines, occupational health and safety regulations as well as the generally accepted safety and occupational health rules.
In particular, this concerns the following:
Declaration of incorporation with assembly instructions/CE declaration of conformity
Risk assessment (machine/installation safety)
Safety concept
Declaration of hazardous substances and adherence to the corresponding restraints according to the Ordinance on Hazardous Substances
According to demand, carrying out appropriate tests for noise, dust and other emissions or light intensity measurements, etc.
Determination of the occupational health and safety measures and the personal protective equipment (PPE)
Compilation of the necessary operating instructions
Performance Level
The required performance level (PLr) according to EN 13849-1:2008 is assessed on the basis of three criteria. Following the implementation of the necessary technical and physical protection measures, the remaining residual risks and potential injuries must be prevented by way of inducting the person concerned.
Degree of injury
Slight, reversible injury
Severe injury, death
Frequency and exposure
Rare to little frequent and/or short exposure
Frequent to continuous and/or long exposure
Risk mitigation
Possible under specific conditions
Hardly possible
Documentation that protects against liability claims
Tailor-made concepts and solutions for your technical documentation. Incorporation of the main attributes that must be satisfied by technical documentation: Protection against liability, target group conformity, brand adequacy. The main requirements for technical documentation are:
User scenarios
Who is the customer and what information do they need? Is it user-friendly?
Protection against liability
What are the relevant laws, standards and guidelines? Does it protect from liability?
Performance promise
The product as the performer? Does it fit with the brand?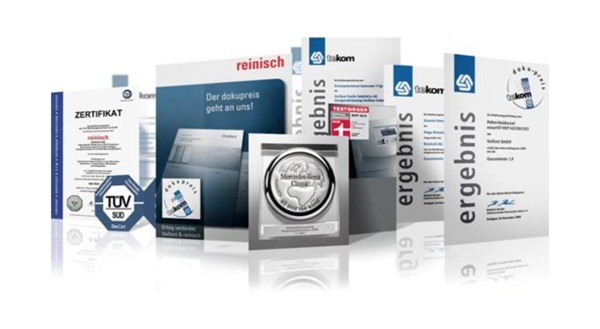 Warning notices
The three-stage iterative process for risk reduction provides warnings as a measure to reduce risk. The risk – being a risk eventuating – must initially be mitigated by way of an inherently safe design or protective measures. If both options for risk mitigation are unavailable, the user should be warned accordingly – by written warnings directly on the product or in the enclosed documents. In order to comply with legal requirements, the warning notices must, regardless of marketing or cost specifications, categorically be based on the conventionalisation of technical documentation.
Safety signs with a normative defined safety proposition warn against hazards without being tied to a language. Used in combination with safety colours, users are visually alerted to the risks and the corresponding risk level:
Our services for you
reinisch GmbH is partner of the industry and the leading service provider for technical documentation. Our expertise is linked to complex services and we take care of safety-relevant tasks. Making users work safely without hazards and keeping their products and jobs secure.