eLearning
Compared to traditional face-to-face training, eLearning offers many advantages with regard to efficiency and flexibility and enjoys broad acceptance among participants thanks to the high level of user comfort. This makes eLearning a perfect medium for employee qualification in many cases. As an eLearning supplier, the experienced training provider reinisch GmbH makes customised solutions available to its clients.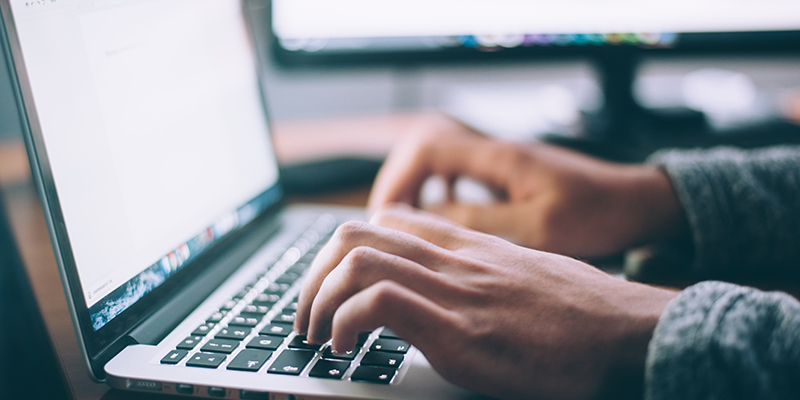 In an increasingly demanding market environment, a qualified workforce whose knowledge is continuously kept up to date is a fundamental prerequisite for a company's competitiveness. Therefore, in-service training is becoming increasingly important. However, both the induction training of new employees and upskilling trainings for existing staff are time-consuming and costly, and not every company can afford to spare employees, for example, for training courses lasting several days. In this case, digital learning opportunities can be a suitable alternative concept. The eLearning supplier reinisch develops demand-oriented, digital trainings for all sectors.
Web-based training solutions from eLearning supplier
For the participants, eLearning is characterised in particular by the possibility of flexible use, independent of time and location. Everything needed for participation is a device such as a PC, a laptop, a tablet or even just a smartphone and the personal login data. Logging into the web-based learning environment via the web browser is possible in principle from anywhere in the world and at any time.
This means for the employer: no long-term absence from the workplace beyond the pure training time, no time-consuming journey to a training location, no costly accommodation in a hotel. A profit situation for both sides. The online trainings of the eLearning supplier reinisch can complement or even completely substitute traditional face-to-face courses. With our main offices in Karlsruhe and Hanover, we are at your service throughout Germany. We will make you fit for the digital age.
Five reasons for digital learning from a qualified supplier
Training opportunity across different locations
Many companies have more than one location. If employees from several or all locations are to be trained on the same topic, a digital measure saves expensive coordination work.
Prompt implementation of training projects
In most cases, face-to-face trainings require long-term planning and preparation. As a supplier of eLearning we can promptly implement your training requirements into a corresponding online course.
Keeping training content up to date
By using eLearning, the learning content can be updated quickly and easily and kept up to date. All participants can thus always access the most up-to-date knowledge.
Saving costs
Traditional face-to-face training is often combined with significant cost drivers such as room rental, travel and possibly accommodation costs and trainer fees. With the training solutions from the eLearning supplier reinisch GmbH, training costs remain within your budget.
Scheduling of regular training courses
Many training courses have to be repeated on a regular schedule. With the help of eLearning, such compulsory training courses can be automatically scheduled with ease.
With the appropriate technical implementation, eLearning can be the answer to numerous challenges in terms of in-service training. As a supplier of eLearning, reinisch GmbH offers customised digital training solutions from one source – from consulting to concept development to complete implementation.