Document management system (DMS)

Today, companies in all sectors move huge amounts of documents within the company. The efficient management of these documents is one of the key challenges that must be tackled. The target: Providing the right information to the right person at the right time in the right place. Especially when legal requirements have to be met in this context, a document management system (DMS) can often only cope with this task.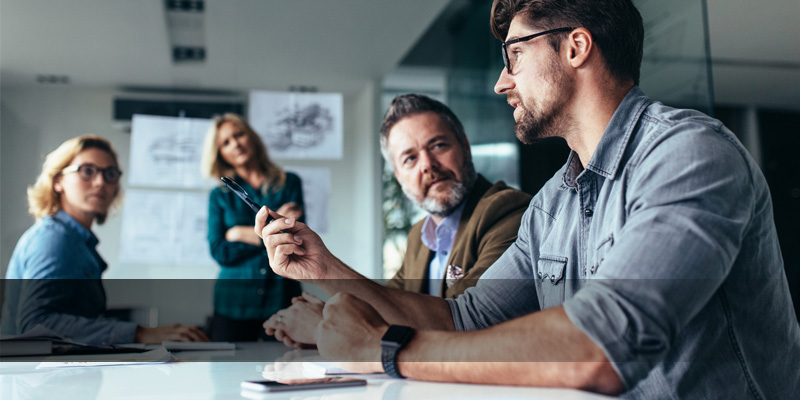 documents and fast access to them. The key role of document management is therefore the central compilation of documents and their provision as well as the control of access rights. This requires, among other things, a definition of which employees need what kind and quality of information at what time. The support of a specialist consultant can supply valuable services in order to find a document management system suitable for such management tasks that meets industry-specific and company-specific requirements. Based on our competences in information management, we support companies with vendor-neutral advice on product selection during their journey to an individual DMS solution.
Benefits of professional document management systems
The implementation of a document management system enables a company to increase the productivity and efficiency of organisation and business processes significantly.
The shift to a professional document management system offers the following advantages:
Acceleration of information access
Standardisation of the company's internal knowledge base
Streamlining of work processes
Shortening of process times
Quality improvement in processing transactions
Reducing the burden on email systems
Enhanced document security
Guarantee of legally compliant archiving
Reducing administrative burdens
Professional assistance in the selection of DMS software
A document management system is a method of managing electronic documents supported by a database. It allows companies to receive documents, store them in a central digital repository, process them and track them.
The advanced features of modern document management systems also include functions such as version management of documents, collaborations and workflow management. This requires, for example, the connection to MS Office programmes, external storage solutions or email and ERP systems. Within the scope of our advice on product selection, we support you in finding the right DMS solution for your company determined by your requirements on a product-neutral and vendor-neutral basis.