Intelligent Service
Designing and developing intelligent services – our core-expertise
in documentation and service.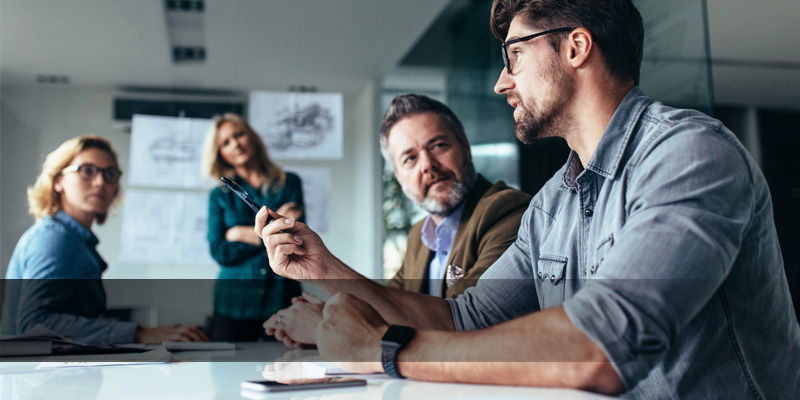 We are the partner for developing knowledge and educating People.
Our intelligent service supports strategic measures at management level in accordance with objectives and provides relief and efficiency in the operative business. The demand-driven relief for specific project tasks supports the management team in the efficient operation in line with core competencie
Intellectual Capital Accounting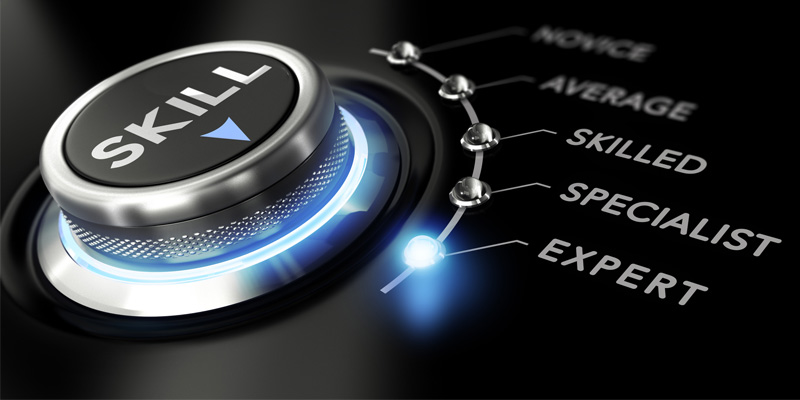 What makes a company unique? The distinguishing factor is the knowledge that is in its possession. Intellectual capital is the core prerequisite for its success. The potential of a company is determined to a lesser degree by its financial resources but rather by its soft factors such as technical know-how, market knowledge, experience and skills of the employees, processes, motivation, relations with customers, suppliers and other partners.
Structure of the company's capital
In the 21st century, knowledge is the crucial resource for companies, regions and entire economies. This essential insight can hardly be disputed by managers or politicians. But the reality is different. Due to the fact that intellectual capital is not captured and thus made visible, grotesque wrong decisions are being made on an almost daily basis.
A company that fails to consider things beyond the quarterly results and makes thousands of its most experiences and oldest employees redundant while paying severance payments is actually destroying a huge amount of intellectual capital and therefore foregoes part of its own future. And when companies see training of their employees as a mere cost position and withdraw from it, then the underlying behaviour is not only a risk to society as a whole but also means that investments into this crucial regenerative resource are not being made.
Knowledge as a production factor
By means of an intellectual capital report, intellectual capital can be captured and also managed systematically. Scandinavian countries have been doing this on a large scale for many years and it is increasingly being used in Austria.
Leading edge on knowledge and innovation as well as a more efficient handling of knowledge are competitive advantages in today's world. In addition, a systematic presentation of company-specific core competencies and work structures to customers and providers of capital has become a decisive factor for success. Standard balance sheets and controlling tools do not suffice for this purpose, because intellectual capital such as special know-how and good business relations are frequently left out of the equation. The intellectual capital report is one way of making these intangible resources transparent and therefore being able to value and manage the "soft" factors of success.
Intellectual Capital
Intellectual capital – what does it mean? Human capital, capital structure and relationship capital.
The starting point for an intellectual capital report (ICR) is vision and strategy in light of opportunities and risks in the business environment. A company derives measures on how it intends to position itself in light of the different dimensions of intellectual capital.
Human capital covers competencies, skills and motivation of employees, among others. Structure capital includes all organisational and infrastructural instruments supporting the company management and employees of the company in efficiently designing the value chain processes. Relationship capital represents the relationships with customers and suppliers, other partners and the public.
The intellectual capital report shows the value of intellectual capital for the achievement of objectives, strategy implementation, service creation and ultimately the success of the company. This shows the importance of individual factors, and pinpoints strengths and weaknesses as well as the greatest development potential.
Intellectual Capital Report (ICR)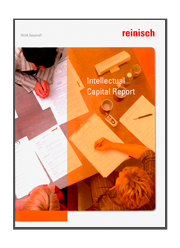 The basic procedure for creating an intellectual capital reports follows a clearly structured scheme. At the beginning, there is a workshop for the company management to clarify which strategic goals are relevant for the intellectual capital of the company. This is based on e.g. a documented business strategy (e.g. Balanced Scorecard). Intellectual capital objectives serve as the proverbial lodestar for the intellectual capital report, guiding all valuations.
System Operating Instructions
A basic prerequisite for the success of a company is its consistent orientation towards the market and the benefits to the customer.
Technical documentation is an important issue when it comes to the operation of investment goods, in particular of machines and plants. This applies both to the own system components as well as for the numerous supplied components.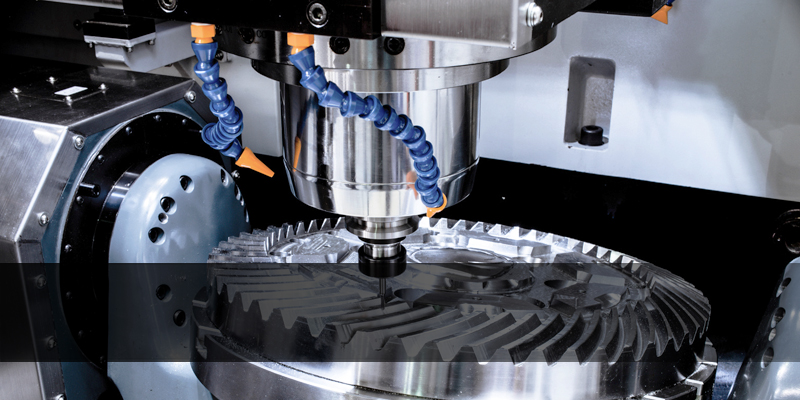 In addition to the standards- and policy-compliant documentation for the individual machines and system, the cross-system operating manual plays a central role.
Information Concepts
Technical documentation is always facing new challenges, by technically complex products, reduced innovation and product development times, more comprehensive product variants, increasing internationality, differentiated target groups and increasing quality requirements.
Concept development for technical documentation
In order to implement aspects related to costs, quality and liability in the redesign of technical documentation in the best possible way, the following criteria must be taken into account:
Content and formal standardisation/professionalisation
Protection against liability, conformity with standards, taking into account all relevant directives and standards, as well as internal company guidelines
Ease of use for the different target groups
Integration of classic and new media and communication methods
Increase the comprehensibility by way of optimised structure, conciseness, motivation of the reader, perceptibility, reduction of scope
Increase in the translatability and creation of documentation that is ready to be translated
Reusable information modules, modularisation concept
Reduction of the printing and publication costs
Possible tools to be used for creation
Cost Optimisation
Reduce and flexibilise the costs of your technical communication/documentation!
With highly fluctuating/declining order numbers, the cost for generation of documentation is under pressure. Directives and product/system complexity and the required "time to market"-times necessitate becoming more professional and to reduce/flexibilise the costs associated with creation and publication of technical documentation.
The use of new media and the varied requirements of a connected world of information also create new requirements for documentation processes and creation tools.
Service Engineering
The development and introduction of a customer-structured service product portfolio is necessary in order to sustainably increase the revenues in service and aftersales. We offer you support in the conception and development of product-related services that match your products. We design and facilitate the development process for your services and support you in the launch of service products. Product-related services may include:
How can reinisch GmbH support my company?
Training services, qualification
Maintenance and repair services
Warranty extensions
Spare parts service
Consulting services for optimum product use
Design and planning services
Product optimisation
Documentation
Start-up support for the use at the customer
Hotline services
Operator models
Time Management
Keep track with an effective time management system.
Outdated or inaccurately determined personnel expenses are frequently the most important reason for high variable costs. By determining the current working time data, continuous steps for improvement in production or service offer significant potentials for cost savings.
Modern time management for optimal methods and processes in service and production increases service profit and service quality and reduces costs. In this context, the resource of time is of fundamental importance. For the "relative value" to increase, the resource of time must be managed.
In order to manufacture products more efficiently and "just-in-time", reinisch GmbH supports its customers in rationalisation measures along the entire value chain. With our experience in design and practical implementation, we offer a comprehensive range of services that can be adjusted to meet the special requirements of our customers.
Time Management using the REFA method
reinisch GmbH offers you the entire spectrum of time economic standards following the stopwatch method. With additional methods such as the multi-moment method, you can quickly analyse complex processes and derive improvements.
Time Management using the MTM method
The MTM method (Methods-Time Measurement) serves the purpose of optimising the manufacturing of products or service processes. Processes are analysed and backed up with time data as early as during the planning phase. This ensures a high level of efficiency in all work steps.
By defining binding standards that can be determined by the selected best practice method, processes in production and after-sales can be mapped efficiently. Company-specific time budget data can be used to significantly reduce the effort to perform an analysis.